New Washing Machine For Visually Impaired People
Could a new washing machine developed with blind people in mind be the first step towards more accessible white goods in the home?
Despite major advances in computers and phones which contain software that enables blind and partially sighted people to use them independently, white goods have lagged behind.
German manufacturer Miele thinks their new WWD 131 WPS GuideLine washing machine is the answer, as it is the first time an appliance like this has been advertised specifically for visually impaired people.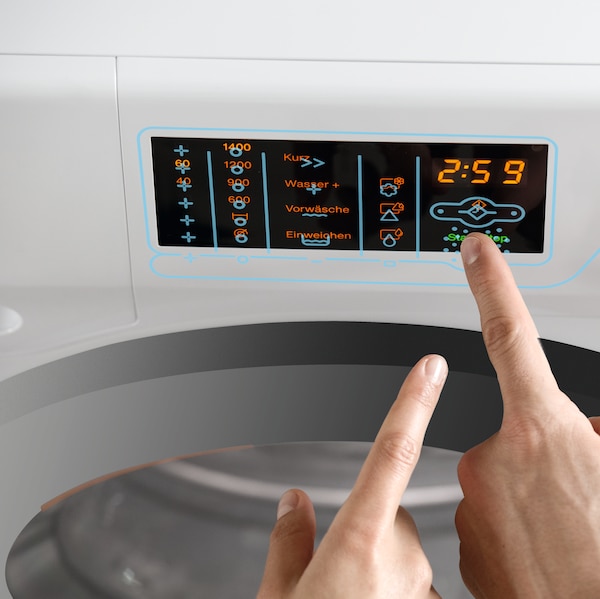 The 8kg washing machine offers a tactile control panel design that enables you to easily select the right programme and settings. It is operated by using just a rotary control and touch panel that also provide a strong visual contrast. The rotary control uses sound and raised dots to help you quickly select one of the 12 washing programmes.
The appliance also features audible sounds at different pitches to ensure you can easily select the programme, temperature and other settings that you want. The higher the selected temperature or spin speed, the higher the pitch of the sound. An audio version of the instruction manual is also included to help you quickly master the settings and get the most from your appliance.
Miele is a brand known for its quality, and there's no doubt with its hefty £899 price tag that quality is included, as well as a 5 year parts and labour warranty as standard.
So it all sounds good, but what will the experience be for blind people? Double Tap is in touch with Miele and we hope to bring you some demonstrations of the new features soon. Leave your feedback below.
I am an absolute geek who loves technology. I also happen to be severely sight impaired and that has meant my journey with new technology has been challenging. What I've learnt is what I want to share with others and I do that on air in the UK on RNIB Connect Radio's weekly Tech Talk radio show and podcast, and on AMI-Audio's Double Tap Canada radio show and podcast. I'm also a very lucky husband and the owner of the world's coolest dog!